Thanks for making this year the best ever. Many of the artists are available year 'round, so visit their pages for contact information.
On Mother's Day weekend, 58 Placitas artists "Opened Their Doors" to the public at 49 studios, offering a wide array of fine arts — paintings, wearable art, photography, ceramics, woodworking, glass art, jewelry, mosaics, sculptures, metalwork, and mixed media, including found and re-cycled objects.
This is always a great opportunity to explore the unique studios scattered throughout the scenic foothills of the northern Sandias, where one can meet and talk with the artists about their work and discover the fascinating and varied working environments where they create.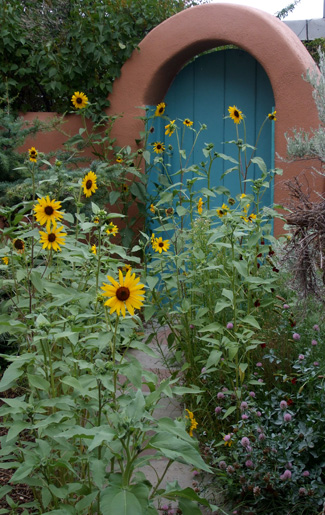 ARTISTS' Interviews
Riha Rothberg interviewed on KUPR
session 1 | session 2